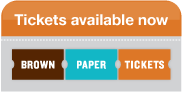 At the Ann and Jerry Moss Theater at New Roads School, 3131 W. Olympic Blvd., Santa Monica. Immediately west of Centinela. Free Parking. Tickets, $25.
The only thing that could be more interesting than spies and their personal stories in literature is spies in the here and now.
Valerie Plame, as recently as seven years ago, was a covert operative for the CIA., whose specialty was counter-proliferation of weapons including weapons of mass destruction, long range missiles, and other objects we wouldn't want to find in our backyards. In the days prior to the invasion of Iraq, you'll remember that her husband, diplomat and former Ambassador Joseph Wilson, went to Niger at the behest of the CIA to determine whether Niger sold nuclear material (yellowcake uranium) to Iraq, a key ingredient in weapons of mass destruction. In his now legendary op-ed piece in the New York Times, Wilson wrote a piece called "What I Didn't Find in Africa," which posed the question, "Did the Bush administration manipulate intelligence about Saddam Hussein's weapons programs to justify an invasion of Iraq?"
Valerie Plame practiced her spycraft in Europe and in the Middle East, during a period when information could trigger a war. In her new book, Blowback, Plame creates a vital new female spy heroine—fictional, this time. It's packed with details of spycraft and operations that make us believe that while she writes fiction, much of this novel must be true. In her previous book, Fair Game, which was nonfiction, much was redacted by the CIA. Perhaps Plame tells more of her own story through the most powerful lens of all: fiction. In her new book, Plame creates a new kind of spy for our consideration: she's smart, she relies on brains, knowledge and experience, and is certainly an equal to any male peer. Her name: Vanessa Pierson. While her monogram is the same as her creator, we can only guess at the other similarities between writer and character.
Speaking of spies, it doesn't get much better than Robert Baer. Robert Baer is a former operative with the CIA, and did time all over the Middle East (including Iraq and Lebanon), in various republics of the Soviet Union, and in South Asia. In the early 1990's, he was sent to Iraq to stir up dissent against Saddam Hussein. Veteran journalist Seymour Hirsch calls Baer "perhaps the best on-the-ground field officer in the Middle East." Baer was also the inspiration for the film Syriana. Like Valerie Plame, Baer has published both fiction and nonfiction books, including See No Evil, The True Story of a Ground Soldier in the CIA's War on Terrorism, his memoir of his twenty years with the CIA, and the novel, Blow the House Down.