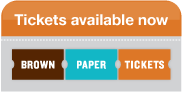 November 12, 2013. 7:30pm. At the Saban Theater, 8440 Wilshire Boulevard, Beverly Hills, CA 90211. Tickets, $25.
Tim Conway is one of the funniest guys who has ever graced television. If you were fortunate enough to catch him several years ago at Writers Bloc, you understand that he is still one of the funniest guys anywhere. Whether on The Carol Burnett Show, McHale's Navy, or on Steve Allen, Tim Conway 's gifts of brilliant improv, physical comedy, and perfect timing have made him a model for more than one generation of comedians.
It was really The Carol Burnett Show that turned Conway into one of the funniest people alive. Those of us who watched TV in the 60's remember his recurring roles on the show, among his most notorious, The Old Man, Tudball, and of course, The Dentist. Winner of shelves of Emmy Awards, Tim Conway is an iconic comedian whose personal stories are about as great as his routines. In his memoir, What's So Funny?, Tim shares some hilarious anecdotes from his family life and his professional life that reveal the man behind the national legend.
Speaking of national legends, Carol Burnett, one of the most beloved entertainers in America, has struck a chord with audiences for five decades. She is the first woman to host her own comedy variety show, the spectacularly popular The Carol Burnett Show, which still maintains its hold on the American imagination long after its eleven year run. At last count, she has received 23 Emmy nominations, countless wins, and other awards too numerous to list here. She is the first woman to win both the Mark Twain Prize and the Kennedy Center Honors.
Photo of Carol Burnett: Copyright 2010 Mabel Cat Inc. / Photographer: Randee ST. Nicholas