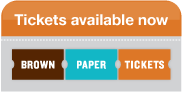 This program is at capacity. Due to its incredible popularity, we are not taking wait list requests. Thank you for your understanding.
An exclusive Writers Bloc Presents event! Special event includes a copy of United States Supreme Court Justice Sonia Sotomayor's new book, My Beloved World. At the Saban Theater, 8440 Wilshire Blvd., Beverly Hills.
United States Justice Sonia Sotomayor in conversation with actress, activist and philanthropist Eva Longoria. Writers Bloc is honored to host for the public of Los Angeles, United States Justice Sonia Sotomayor, the first Hispanic to sit on the United States Supreme Court. She visits Los Angeles to talk about her new book, My Beloved World, which recounts her journey from a housing project in the Bronx to Princeton, to Yale Law School, to her jobs in the New York District Attorney's office, private practice, and appointment to the bench. She writes with candor and depth about her resolve, her sometimes painful and difficult childhood, her challenges with juvenile diabetes and her astonishing career. From the housing project where she was raised, to the Ivy League universities she attended, to plush law offices where she worked, and to her appointment to the court, Justice Sotomayor has stubbornly refused to be a fish out water. She shares stories from family to career, that have shaped who and what she has become.
Only the third woman appointed to the United States Supreme Court, Sonia Sotomayor has become an instant American icon. Now, with a candor and intimacy never undertaken by a sitting Justice, she recounts her life to the federal bench, a journey that offers an inspiring testament to her own extraordinary determination and the power of believing in oneself.
Here is the story of a precarious childhood, with an alcoholic father (who would die when she was nine) and a devoted but overburdened mother, and of the refuge she took from the turmoil at home with her passionately spirited paternal grandmother. But  she soon imagined a path to a different life. With only television characters for her professional role models, and little understanding of what was involved, she determined to become a lawyer, a journey that would sustain her on an unlikely course, to her appointment to the Federal District Court before the age of forty. We see how she was shaped by her professional and personal mentors, a failed marriage, and the modern version of extended family she has created from friends and their children.
At this event, Eva Longoria will join Justice Sotomayor to discuss her life and the challenges and successes she has encountered as a prominent Latina. In addition to her acting career, Eva has taken on a major role in advancing the Latino community through her activism and philanthropy. She founded the Eva Longoria Foundation to help Latinas build better futures through education and entrepreneurship. Eva has also produced multiple documentaries focused on social issues facing the Latino community, including Harvest, a film about the plight of child farmworkers in the United States, and Latinos Living the American Dream, about the contributions of Latinos to American society. She is currently pursuing her masters in Chicano Studies from California State University – Northridge.
At the Saban Theater, 8440 Wilshire Blvd., Beverly Hills. Each ticket includes a copy of Justice Sotomayor's book, My Beloved World. Tickets, $45. To purchase tickets, visit Brown Paper Tickets.
Doors at 12:30pm, program at 2:00pm. Important note: Large Bags, backpack, totes will not be permitted in the Saban Theater during this event. All attendees are subject to search. Parking is available in several nearby lots. Suggested lots include:
The Flynt Building, at 8484 Wilshire Blvd.
8383 Wilshire Blvd.
8370 Wilshire Blvd.
The Starbucks lot at 239 S. La Cienega Blvd.